Latest updates featuring Matt Sloan
Cherie Deville hates that her new step son has long hair. If he's living under her roof he would have to cut it. Cherie noticed that he still hadn't done anything about his hair. When she confronted him about it, he told her that he'd do anything in order to not cut it. So he decided that pleasuring his step mom would be a way to get out of this particular pickle. Cherie got fucked by her step-son's cock all over their bathroom before taking a huge load all over her mouth, face, and tits.
Ashley Adam's was trying to meditate and do some yoga. Her step-brother had different intentions. He played his guitar loudly from the other room. She couldn't concentrate, so she confronted him about it. In the middle of her yelling at him he popped a boner. Ashley was curious to see what her step brother had to offer downstairs. She pulled his pants down and revealed his giant cock that she couldn't wait to sit on. Ashley chocked on her step brother's cock and soon after she was getting her pussy stretched by it. Her pussy got stretched in several different positions before taking a giant load all in her mouth.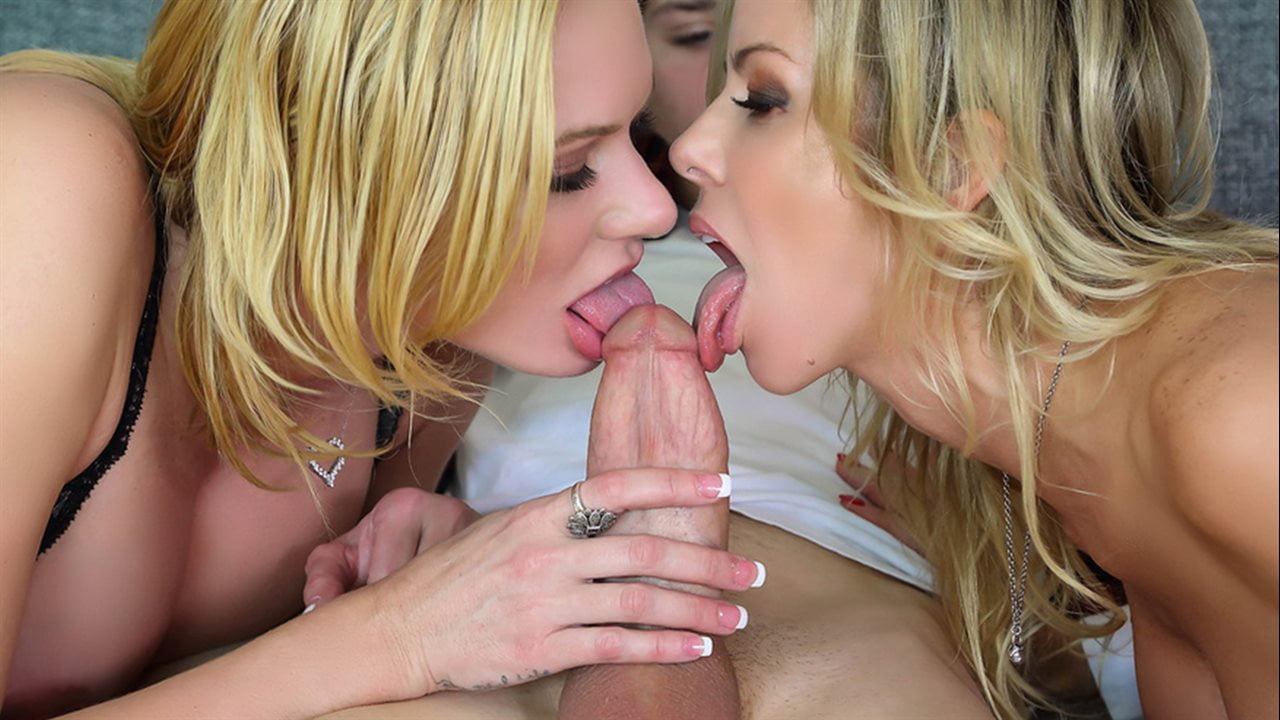 Alexis and Briana have just moved into a new neighborhood, and are absolutely exhausted from unpacking. Alexis figures they can take a bit of a break and even starts to get a little frisky with Briana. When Matt peeks in the window to catch a bit of their afternoon delight, he can't help but be a little more motivated to bring over the flowers he got to welcome them to the 'hood. Alexis and Briana are a bit reluctant to answer the door, but are happy to once they see what Matt is packing. Briana just can't resist getting a little taste of dick for old time's sake, before she convinces Alexis to partake. Matt has no problem being their plaything, one of the perks of living in a MILFriendly neighborhood!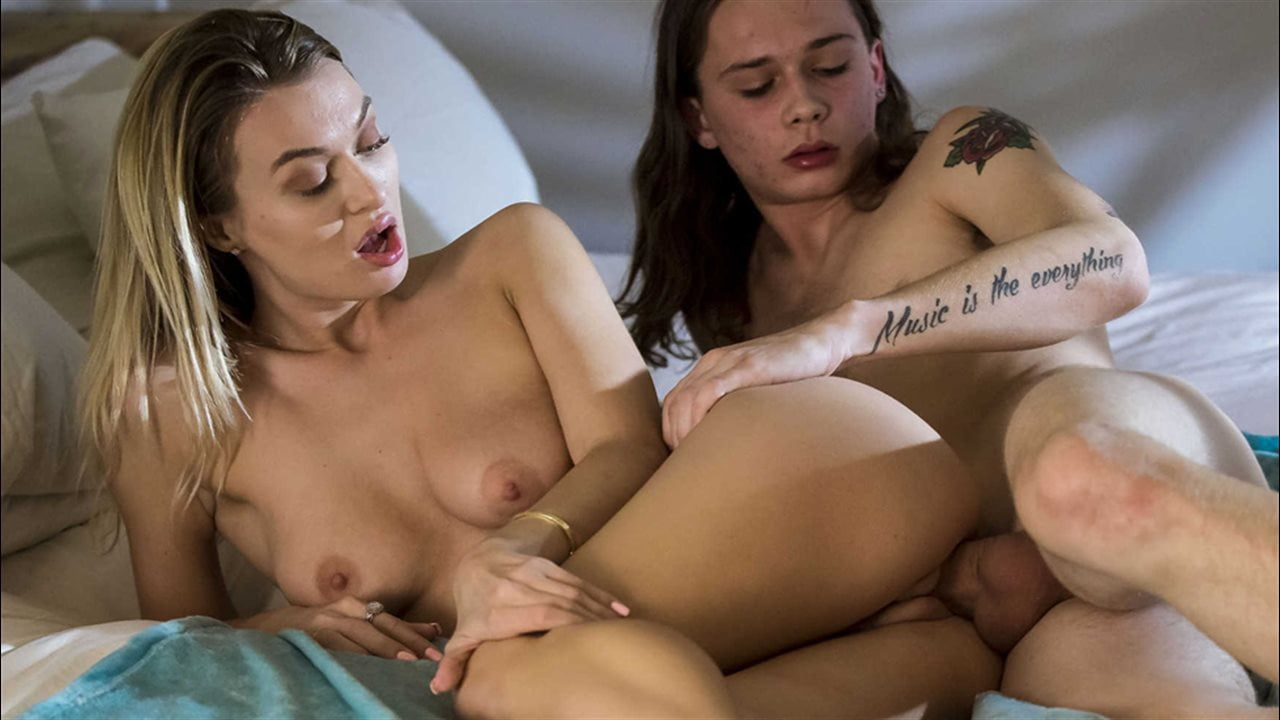 Natalia's just ended her relationship with her live-in boyfriend and needs a place to stay for a few days. Luckily for her, Natalia's best friend Catherine is out of town and graciously lets her crash at her place. It's not exactly house-sitting because Catherine's younger brother is living there too, but that's no problem for Natalia—she's just happy to have somewhere comfy to relax and regroup. Everything is going great until Natalia starts to notice Catherine's younger brother (Matt) spying on her. Everywhere she looks—there he is just hanging around watching her. She brushes it off at first, attributing it to young infatuation, but when she catches him outright spying on her, it's time for answers. As it turns out, the young stud is having a hard time keeping himself in check with such a beauty within reach. Natalia lightly reprimands him for the invasion, but quickly decides she'd rather teach this shy spy a different kind of lesson—one he won't soon forget.