Latest Updates Featuring Rebecca Jane Smyth
10th March
- Rebecca Jane Smyth gets interrupted by someone spreading the good word. She's upset because she was busy and yells out the guy who he wanted. The shy
guy kept saying he's there to spread the good word so she took it upon herself to have her way with him. She told him if he's going to be there he's going to be useful before pushing his face into her tits and pulling out his dick. She sucks the guy off and has him fuck her in both her pussy and ass until she's satisfied. She got fucked until he bust his first nut inside her mouth to get kicked out.
...Read More
>> CLICK HERE TO DOWNLOAD <<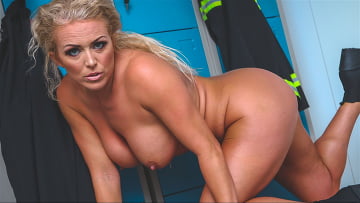 2nd February
- Rebecca Jane is tortured after a little boy dies in a fire that she was in charge of extinguishing. Before being forced into work leave, Rebecca Jane
saves Jordi from a house fire, but the fire between them is hotter than anything she's experienced before!
...Read More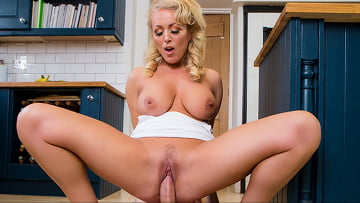 11th May
- Jordi is getting bored with playing video games. Especially when his best friend's mom keeping popping in on them. He can't help but take a peek at he
r amazing ass while she cleans. You can't really blame him for being distracted while Rebecca is teasing her bountiful boobs around him. After her son gets pissed off with playing online, Jordi decides to pay Rebecca a visit in the kitchen. He figures it'd be more fun to spank around her ass and titties than a bunch of pixelated monsters. It doesn't take long before Rebecca has swallowed down his cock and takes his 'noob tube' up her tight snatch. Seems like there's more to life than video games after all!
...Read More