Latest updates featuring Rhonda Rhound
We were looking for the highway to get us the beach to see if we can score on some honeys. On one of the streets something caught out attention, big time. A big, juicy white ass bursting out of these little jean shorts was making it's way up the sidewalk. Of course, we immediately rushed over there and started talking to her. Her name was Rhonda Rhound and she had major attitude to go along with that big booty. We were able to soften her up a bit and then talked her into getting on for an "interview". After throwing some cash her way, we found out just how far she was willing to go. All the way! Our boy Tyler took care of her real good always making sure that we have a view of that big ass bouncing and jiggling as it got fucked hard. After taking his cum on her face, we threw her shorts with the money (or so she thought) outside and drove away. What this girl lacked in brains she makes up with dat ass…ha ha ha.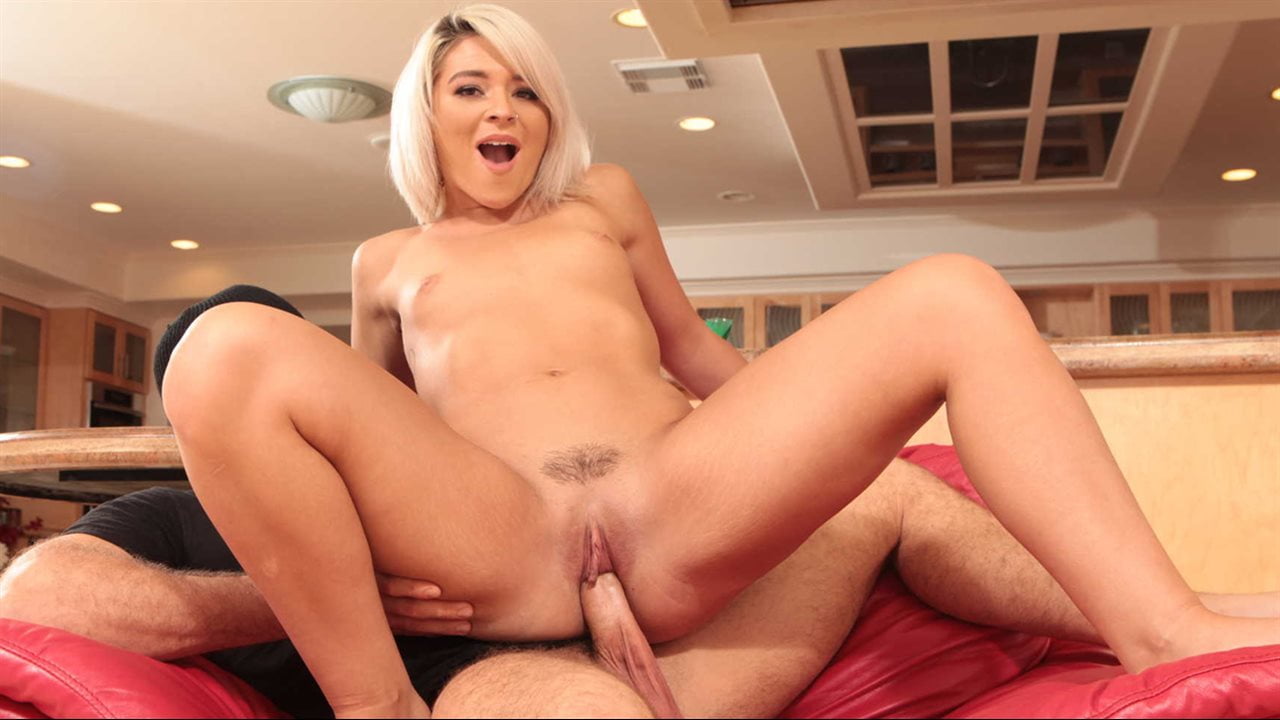 Chad White is just trying to earn a dishonest living breaking into houses and stealing stuff, but when he climbs in Rharri Rhound's window, it's the start of anything but a normal day! The panty-sniffing robber starts by grabbing a thong out of a drawer, but his enjoyment of his prize is cut short when he overhears the homeowners fighting. As Rharri yells at her boyfriend for not wanting to fuck her, Chad hides in a closet, jumping out at Rharri when she enters the bedroom. Things don't go according to plan when she grabs his cock! Rharri pulls Chad into the kitchen and has him fuck her right under her man's nose, pounding her pussy doggystyle and eating her pussy the way her boyfriend doesn't. Rharri pretends she's cooking her man a meal while really she's dining on Chad's cock and his huge load of cum!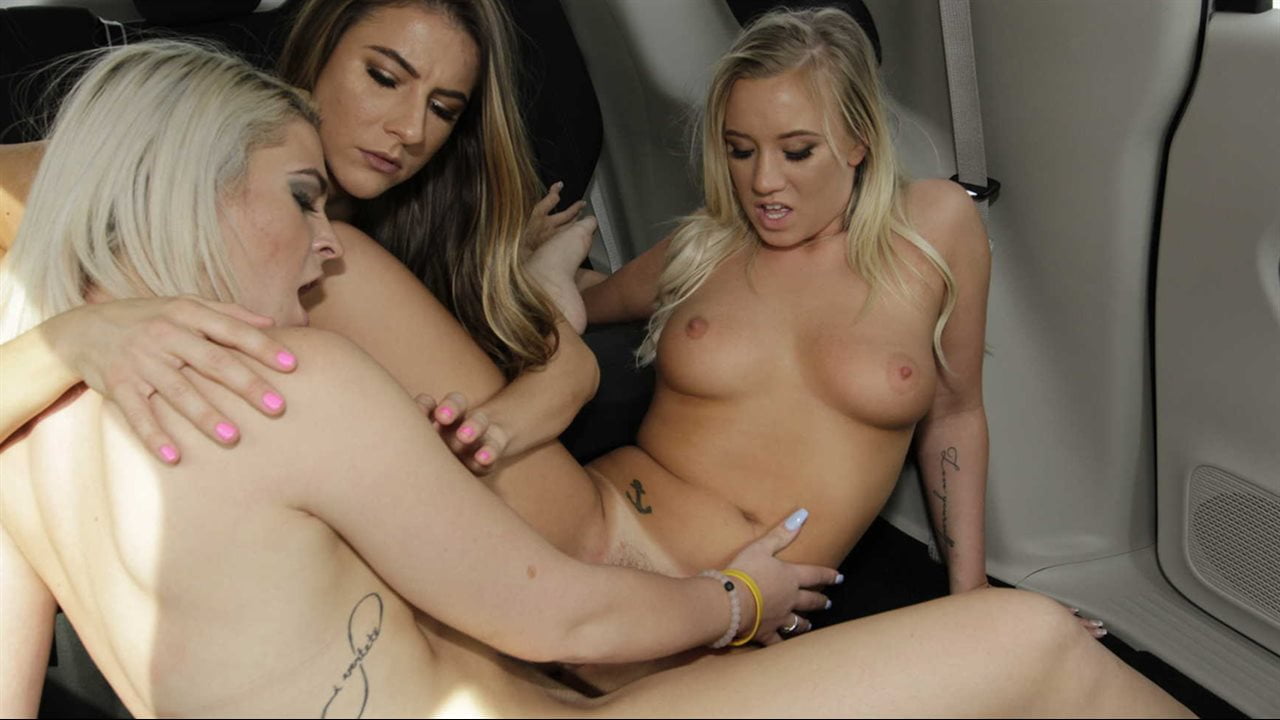 Bailey Brooke and Rhonda Rhound are sexy and they know it, so they're not the type of girls who are content to stay home snuggling in bed – they like to take the action to the beach, and tease all the boys who won't stop looking at two sizzling bikini babes who can't keep their hands off each other. But there's no way these bootyful blondes are going to bring some horny, drooling geekboy home with them – they'd rather hail a ride and introduce their shy but pretty brunette driver, Tara Ashley, to the kind of fun only girls can have together. Tara isn't sure about her first lesbian encounter, until she sees how steamy Bailey and Rhonda look sucking face in her rearview mirror. This spectacle turns Tara on so much she can't help sticking her hands down her shorts to masturbate. The girls seduce Tara into the backseat, and the real three-way girl-on-girl fun begins, with this trio licking and scissoring each other in broad daylight. They don't even care who sees…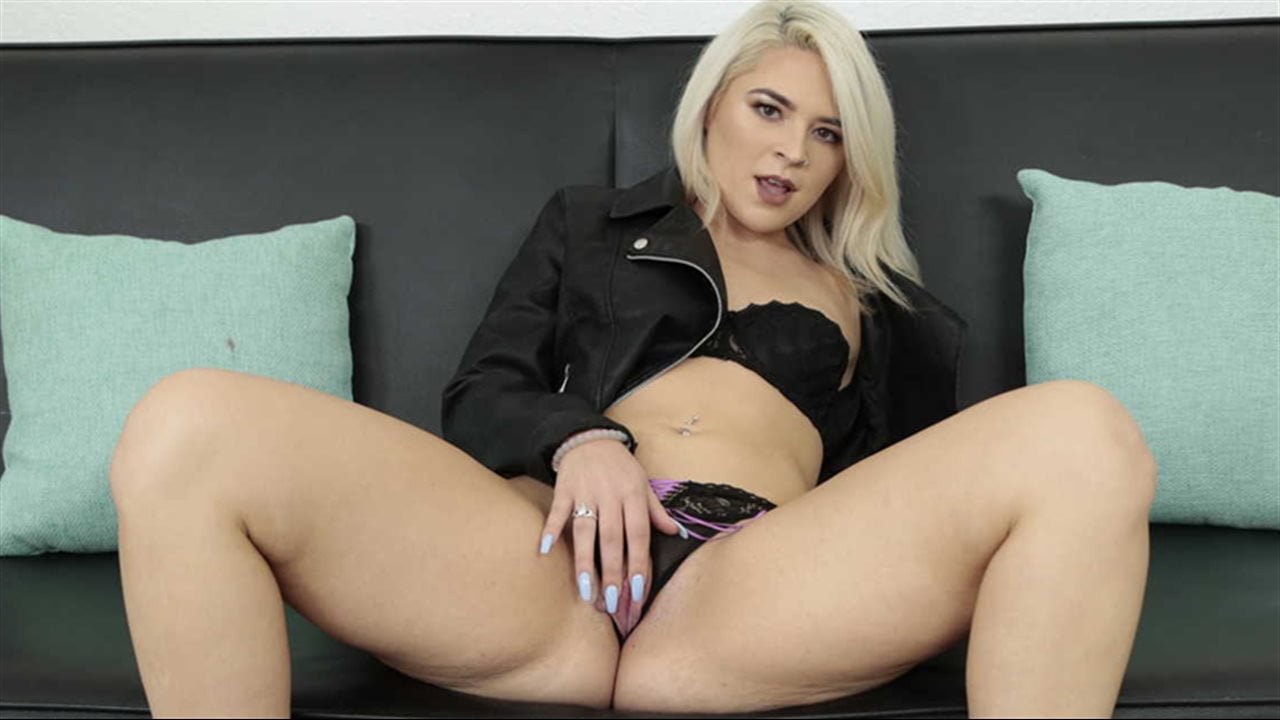 There's a reason they call her Rhonda 'Rhound' – and when you see it, you'll understand. This platinum blonde exotic dancer from Texas likes working out and squatting on her dates, riding them reverse cowgirl. And when you're around this girl and you're in need, you're one 'help me, Rhonda' away from some premium head, because Rhonda aims to please with her blowjobs. Rhonda models a couple outfits, rocking the good girl and bad girl looks, and then shows us how she masturbates when she's at home reading erotica. Rhonda puts her mouth where her mouth was, sucking JMac's dick to pass her audition, then bending over for doggystyle, thrusting her big bottom towards his cock like she can't get enough. All the twerking and squats have certainly paid off, and as they say: the thicker the cushion, the sweeter the pushin'!